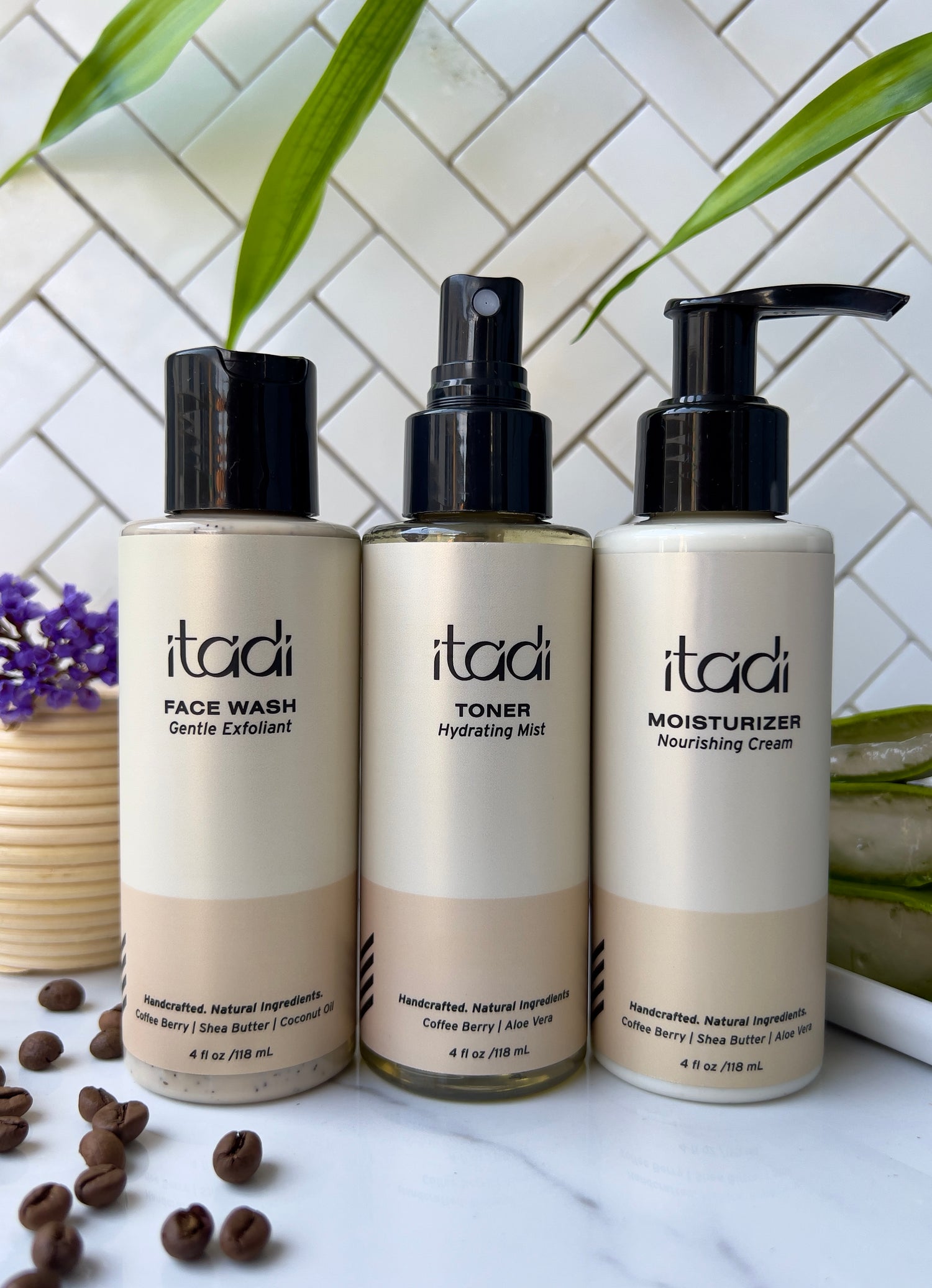 Earth Informed Skincare Essentials
We have compiled a unique formula using the purest ingredients on Earth from our family owned farms in Togo, West Africa.
Shop Now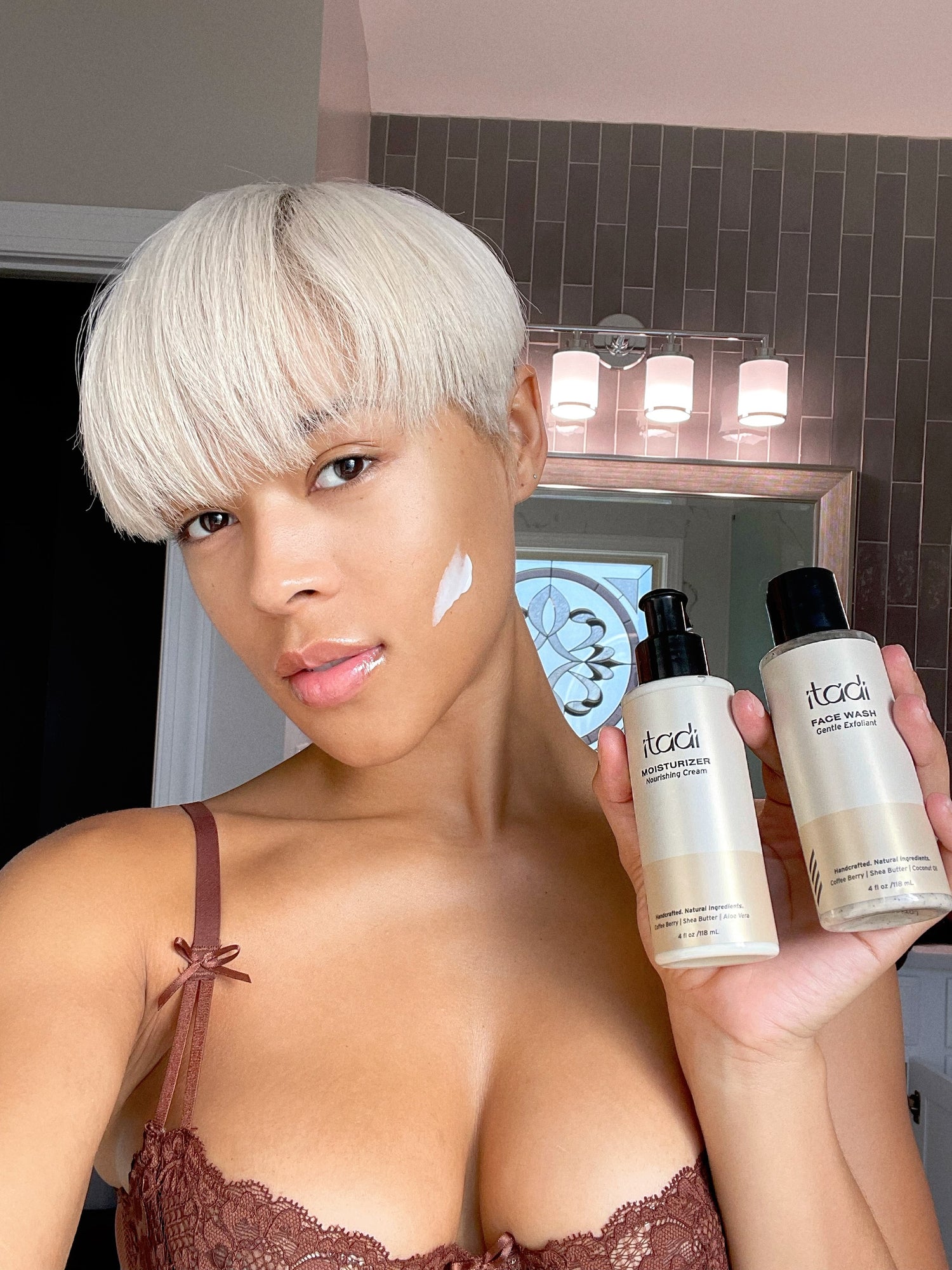 What Makes Us Different
ITADI provides a plant-based, safe and effective daily skin care regimen for people who want beautiful skin without the use of harmful chemicals. Most brands can't identify the source or authenticity of their ingredients. We proudly source raw ingredients from our own farms in West Africa, producing purely homegrown and Earth informed products. We believe wellness is a verb – an act of living and doing better. Our ingredients are clean, simple and straightforward. ITADI products are gentle enough for the most sensitive skin but developed with all the ingredients needed to nourish and replenish all skin types.
Our Natural Ingredients
Coffee Berry

The most potent natural antioxidant. It smooths skin, neutralizes free radicals and prevents cellular damage. It's anti-inflammatory effect is very helpful for those with eczema, dermatitis and rosacea.

Shea Butter

Increases circulation to the skin and promotes cell renewal. Vitamins A and E found in this butter keep the skin supple, nourished and radiant.

Aloe Vera

Contains antioxidants, enzymes, Vitamins A and C, and is highly anti-inflammatory. Helps exfoliate both dry and oily skin.
Our Simple 3 Step Skincare Process
Let customers speak for us